Art of Leadership 2.0: Direktur RS Hermina Padang - Tajus Ibrahim, MM
Art of Leadership 2.0: Direktur RS Hermina Padang - Tajus Ibrahim, MM
Jumat, 24 Mei 2019 pada 04:04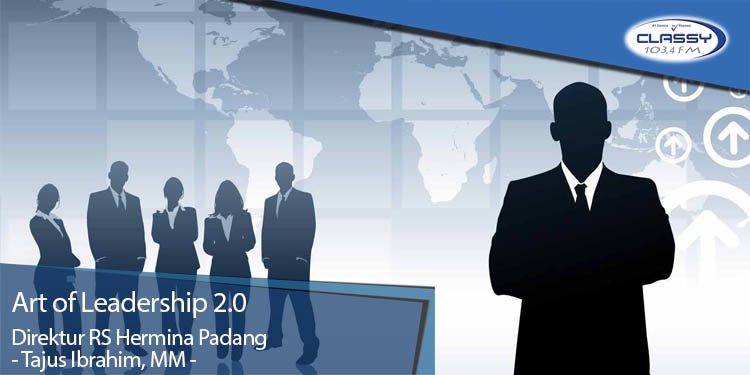 Art of Leadership 2.0 selalu hadir setiap hari Kamis pagi, jam 07.00 WIB. Program ini spesial untuk memberikan motivasi, inspirasi, dan pembelajaran untuk semua lini, terutama generasi muda.
Classy People, kalau Anda melewati Jln. Khatib Sulaiman - Padang, ada rumah sakit baru disana, namanya RS Hermina. Dalam program Art of Leadership 2.0, kita mendatangkan Direktur RS Hermina Padang - Tajus Ibrahim, MM, pada 29 November 2018.
Pembangunan RS Hermina Padang dilakukan untuk memenuhi kebutuhan fasilitas dan layanan kesehatan untuk ibu dan anak berstandar internasional. Nama besar Hermina membawa ekspektasi juga khususnya bagi masyarakat Kota Padang. Hermina juga hadir untuk mengurangi tingkat pengangguran di Kota Padang. Saat ini untuk tahap pertama telah menyerap 107 orang tenaga kerja.
(rewrite : Wici Elvinda Rahmaddina)