Breakfast Talk with Arlin Teguh: Fall in Love with Taking Care of Yourself
Breakfast Talk with Arlin Teguh: Fall in Love with Taking Care of Yourself
Kamis, 28 Mei 2020 pada 10:33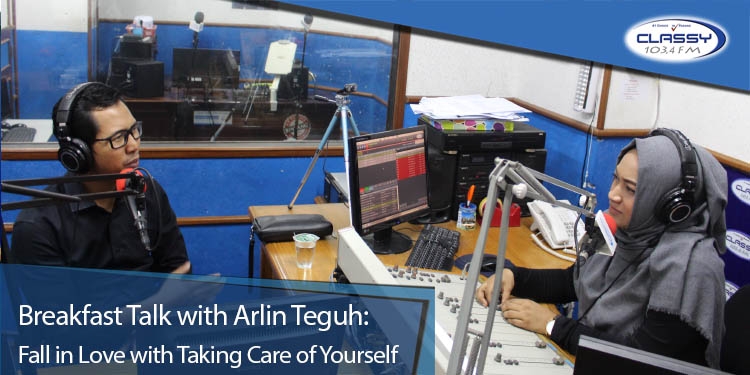 Classy People, hari ini 31 Desember 2018 dalam program Breakfast Talk with Arlin Teguh membahas tentang Fall in Love with Taking Care of Yourself.
Banyak fenomena di tahun ini, apalagi di akhir tahun tentang kewarasan dan ketidakwarasan. Ketika berbicara kewarasan harus tahu dulu standar warasnya. Idealnya adalah standar akal sehat, sesuatu yang akal sehat, nurani, dan jiwa Anda masih bisa menerimanya. Kenapa? Kadangkala sesuatu yang tidak masuk ketegori akal sehat pun, ketika itu menjadi sesuatu yang disepakati bersama, itu dianggap kewarasan. Kita hari ini hidup di dunia seperti itu.
Kita hidup dalam dunia yang paradoks. Apapun yang kita lakukan pada akhirnya titik tertinggi adalah kebahagiaan diri sendiri.
***
(rewrite : Wici Elvinda Rahmaddina)